Inventory
SPARFELL is a global organisation with local knowledge, with headquarters in Geneva, Switzerland and offices in the USA and Singapore.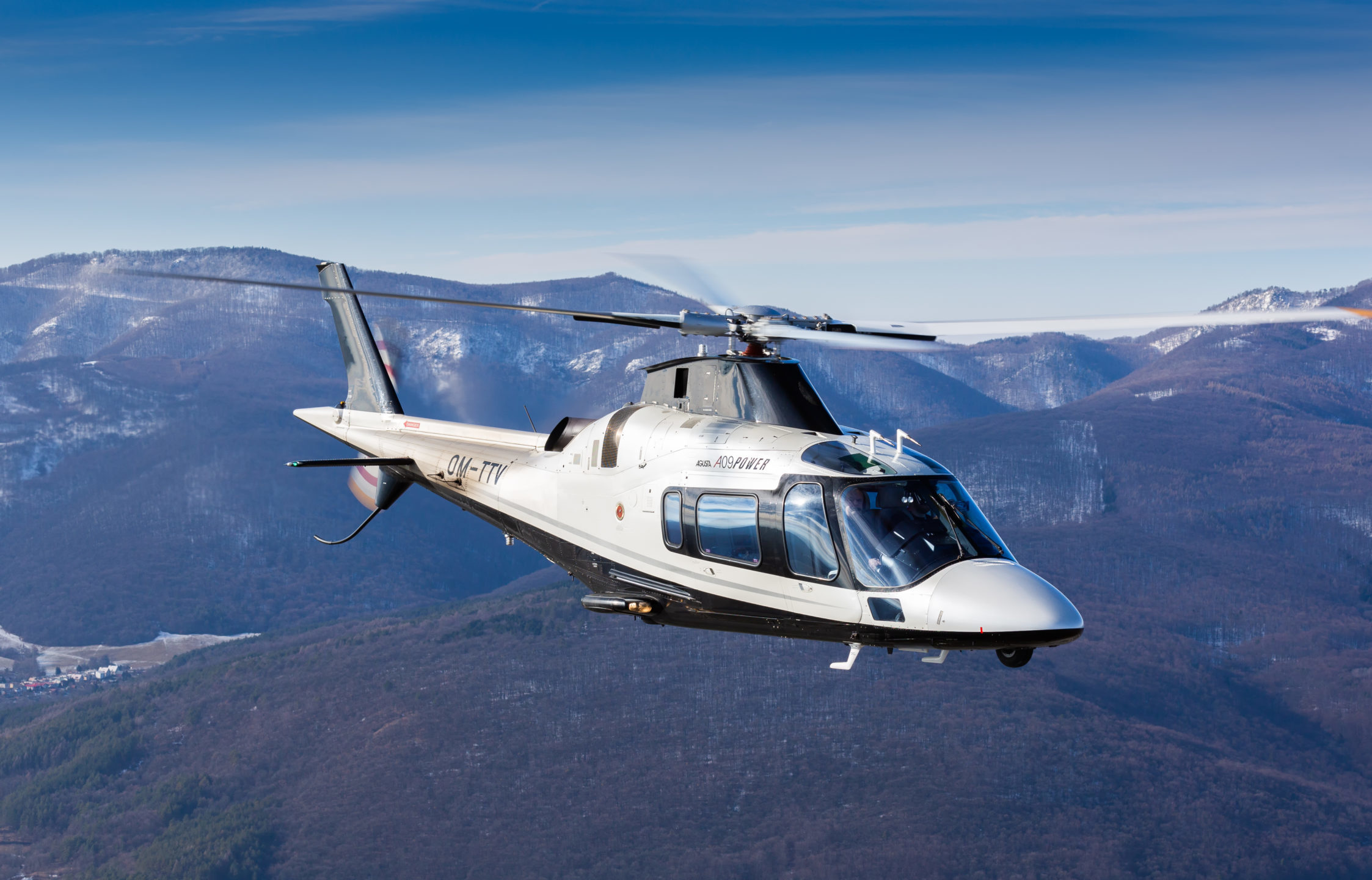 AgustaWestland
Leonardo A109E Power
Developed as the A109 by Agusta, it originally entered service in 1976 and has since been used in various roles, including light transport, medevac, search-and-rescue, and military roles. The A109E Power is a lightweight, twin-engine, eight-seat multi-purposebhelicopter built by the Italian manufacturer Leonardo (formerly AgustaWestland, merged into the new Finmeccanica since 2016). The A109 has been in continuous production for 40 years. This rotorcraft had the distinction of being the first all-Italian helicopter to be mass-produced.
The Sparfell expert feedback
Philip Queffelec
Chairman
"The A109E Power delivers outstanding multi-role flexibility. Users benefit from high cruise speed and excellent performance: the platform is mission-capable day or night, for single or dual pilot IFR. Engines are FADEC controlled and redundancy in all critical systems ensure safety of operation in the most demanding circumstances."
Manufacturer
Pratt & Whitney
Second engine hours
1'986
Engines program
Aerodynamic Powerplan
Cabin Summary
5+1 Seats Configuration
Length 6'89" ft/in
Height 4'20" ft/in
Width 5'30" ft/in
Volume 125 Cu. ft
Baggage volume 44 Cu. ft
Agusta-Bell
Agusta-Bell Jet Ranger III 206-B3
This is a rare example of an EASA compliant Agusta-Bell 206. Refurbished in and out in 2019, it is fully equipped for emergency floats, that are delivered with the helicopter. Some notable upgrades is the electronic horizon indicator or the inlet barrier filter.
The Sparfell expert feedback
Fedor Rosocha
Aircraft Sales Executive
"The Bell 206 helicopter is a series of two-bladed, single and twin-engined helicopters manufactured by Bell Helicopter or licenses built by Agusta in Italy. This series has a longstanding legacy that spans more than four decades, making it one of the world's most-produced helicopters. This helicopter has a proven track record for successful participation in various civilian, commercial, and military missions. It is also well-known for its ease of maintenance and is an extremely cost-effective helicopter to operate since parts are widely available."
HIGHLIGHTS:
Low Time
Equipped for Floats
Floats Included (to be serviced)
Inlet Barrier Filter
EASA Certified