This brand-new Challenger 350 from 2021 promises perfectly smooth and comfortable flights to a wide range of destinations, including even the most remote airports. It impresses with its world-class design, one of the largest cabins in its class and outstanding dispatch reliability, delivering high style and comfort without compromise.
Performance
Unmatched Versatility
The Challenger 350 aircraft delivers unmatched versatility – offering the perfect combination of range, speed, field performance and overall value.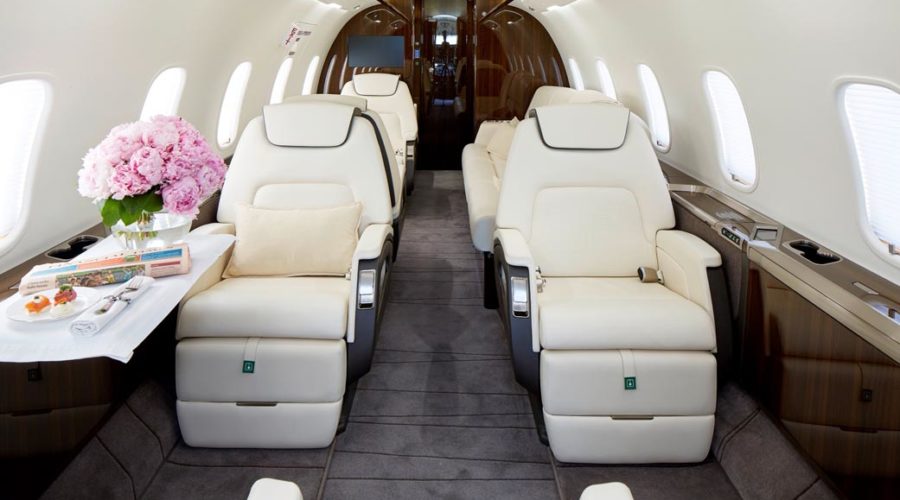 With its outstanding performance capabilities, exceptional ramp appeal, and leading dispatch reliability, it is no surprise that the Challenger 350 business jet ranks as the #1 aircraft of choice among the top corporate flight departments worldwide.
CABIN
World-Class Design
From the signature metal trim to clever foldout tables, every aspect of the cabin has been carefully designed for an unrivalled private jet experience. Whether it's for work or pleasure, the Challenger 350 aircraft delivers on its promise of class-leading comfort.
Cabin specifications
Number of standard luggage
9 standard-sized + hand luggage
Do what you love and help along the way
With the help of Waves for Water, we can achieve a realistic, effective and genuinely supportive program to help humanity, which is at the core of our spirit.