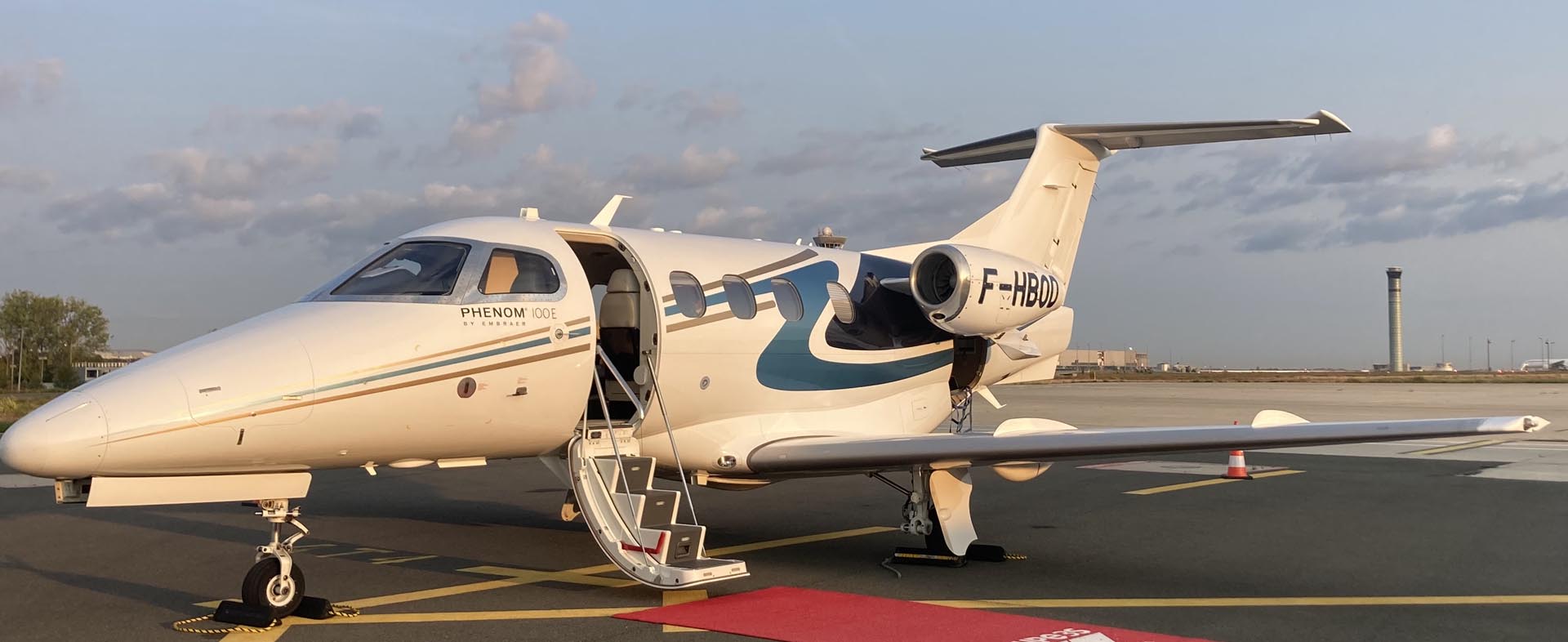 This Phenom 100E from 2017 leads the way for performance, being one of the fastest jets in its category, outperforming its rivals with its next-generation technology. Delivering effortless symmetry through clean and simple lines, this light-jet offers unsurpassed comfort and style in its class for up to six passengers.
Performance
The Fastest Jet in its Category
The Phenom 100E pushes the boundaries of convention. Combining the performance of a jet with the ergonomics of a turboprop, this aircraft transcends the perceptions of what an entry-level jet can do.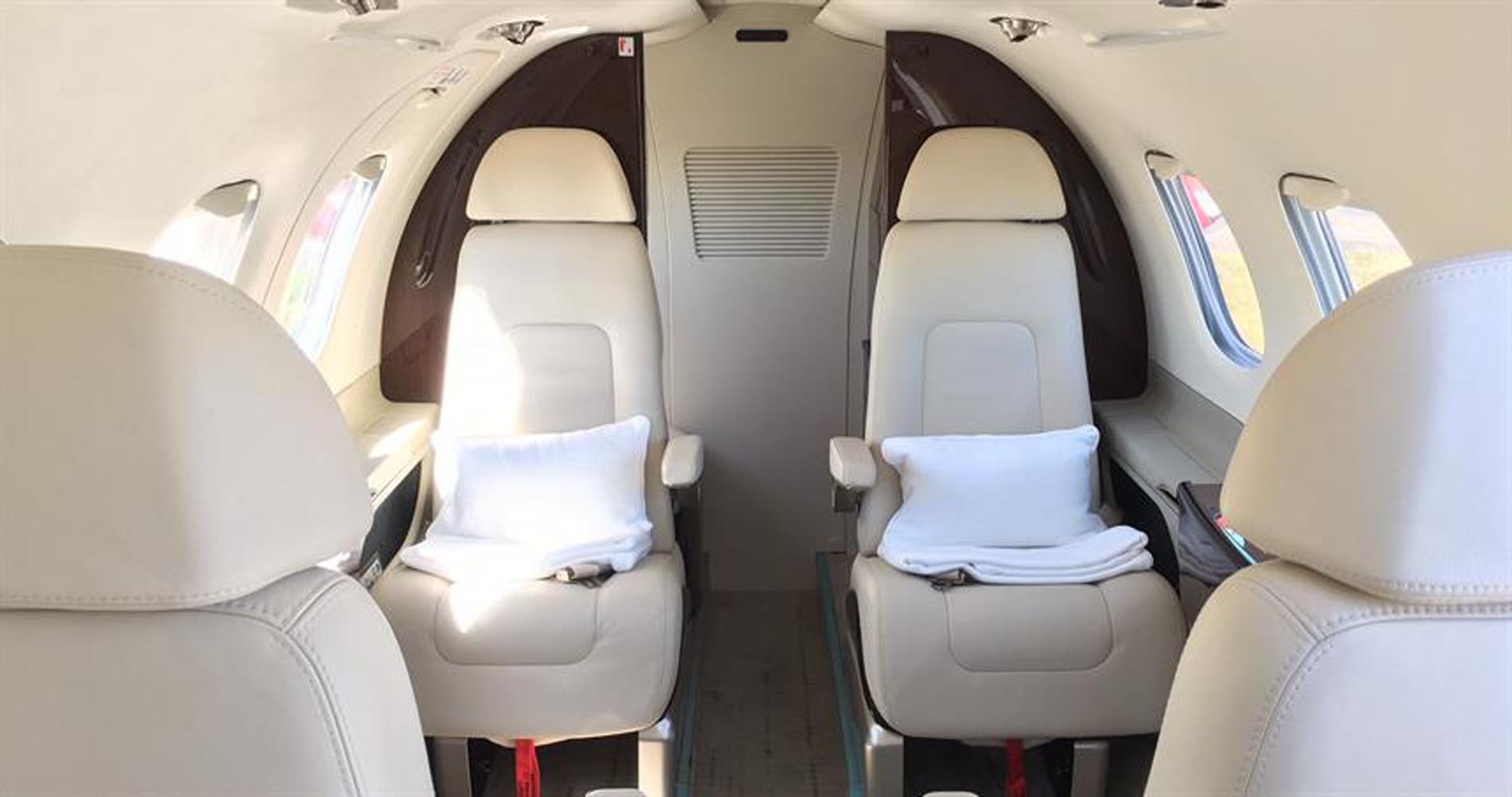 Cruise Speed
The Phenom 100E leads the way for performance. It flies just under 1'100 nm and takes off from runways as short as 3'125 ft (953 m). It is also one of the fastest jets in its category yet still has similar operating costs to a turboprop.
An Elegant Cabin
Intuitive avionics paired with enviable thrust, superior hot-and-high performance, and an elegant cabin bathed in natural light opens a world of possibilities.
Cabin specifications
Number of standard luggage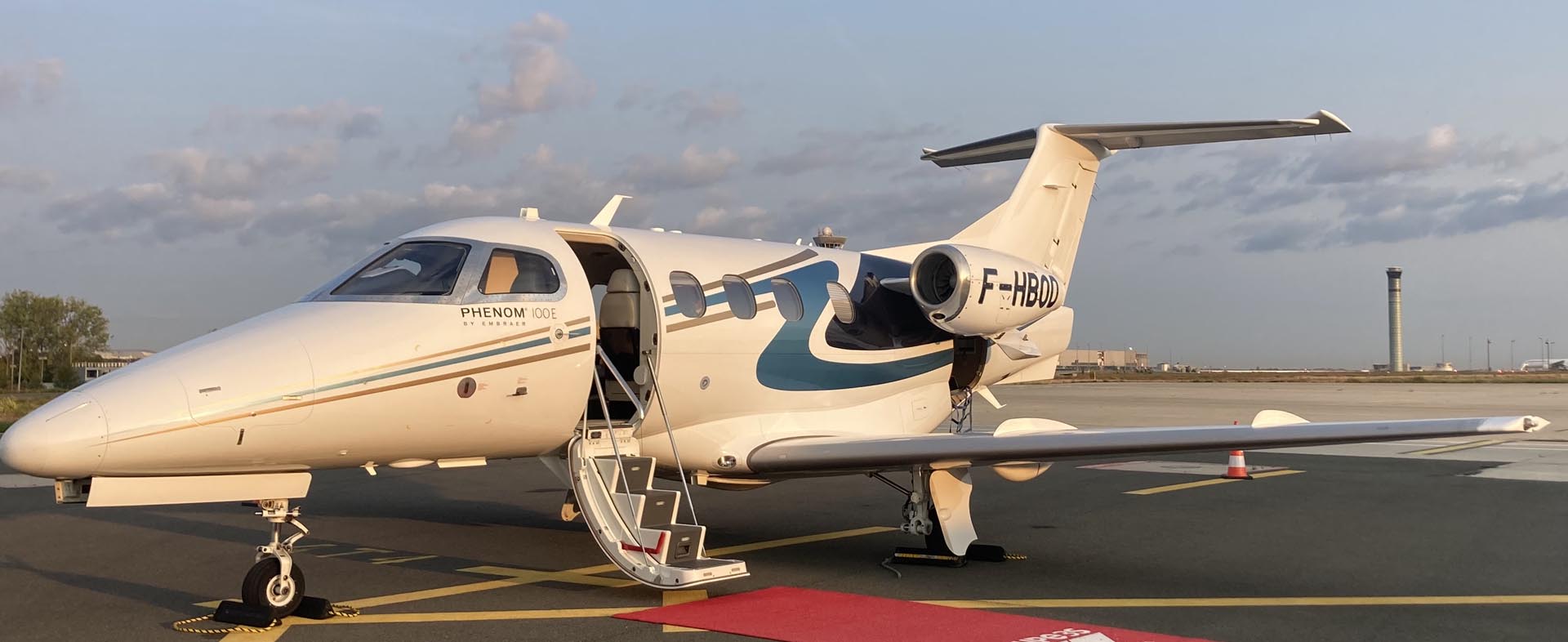 Do what you love and help along the way
With the help of Waves for Water, we can achieve a realistic, effective and genuinely supportive program to help humanity, which is at the core of our spirit.