The Citation Bravo offers the perfect balance between performance and cost. It is very versatile, as it has an excellent short runway capacity, offering accessibility to a high number of airports. Up to six passengers can travel in this comfortable light jet with a comparatively long range in its category.
Performance
The Perfect Balance between Performance & Cost
Cruise Speed
The range with full fuel and a maximum take-off weight is 3'232 km. The aircraft achieves a cruise speed of up to 403 kt – true airspeed or 745 km/h.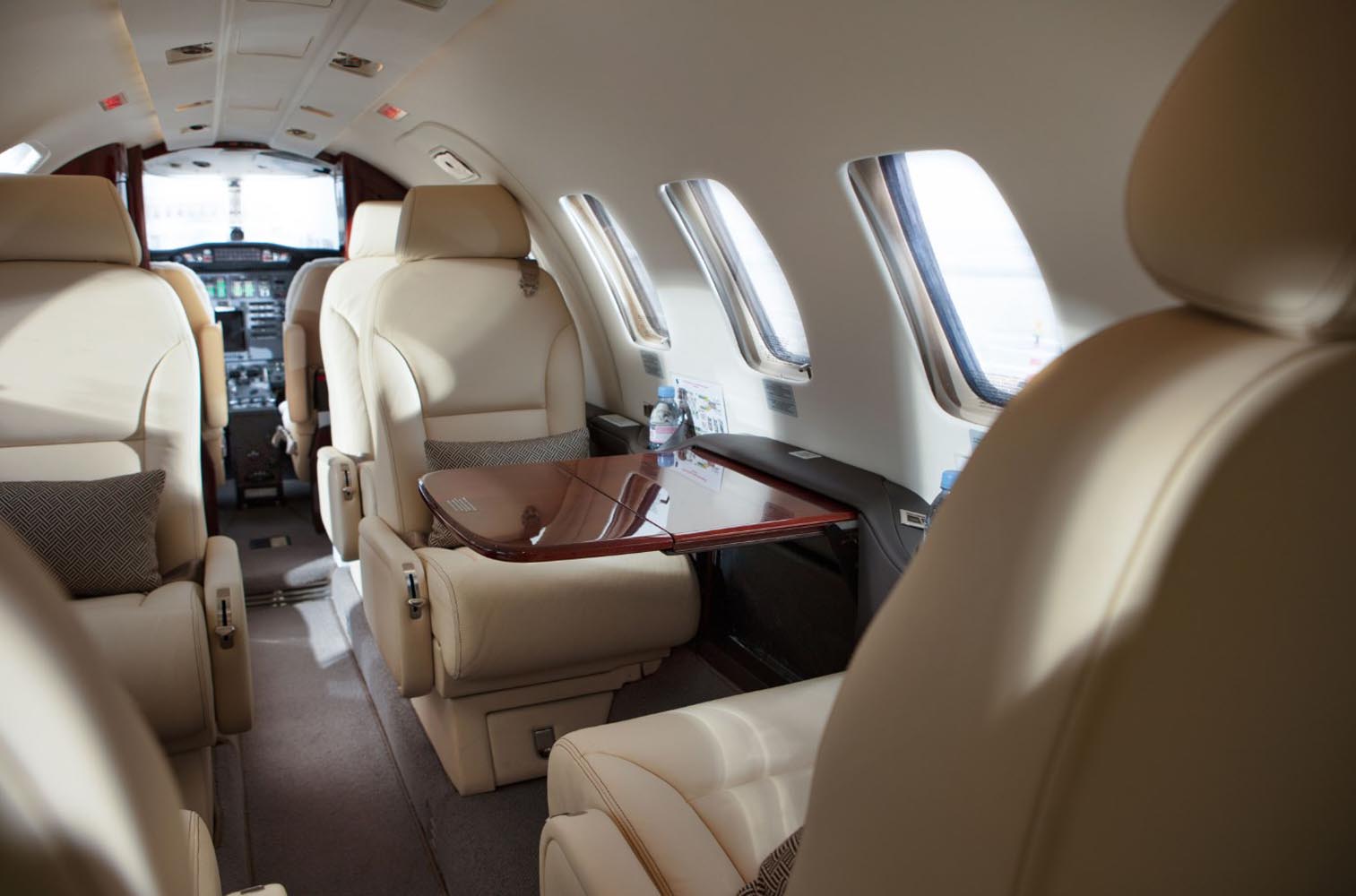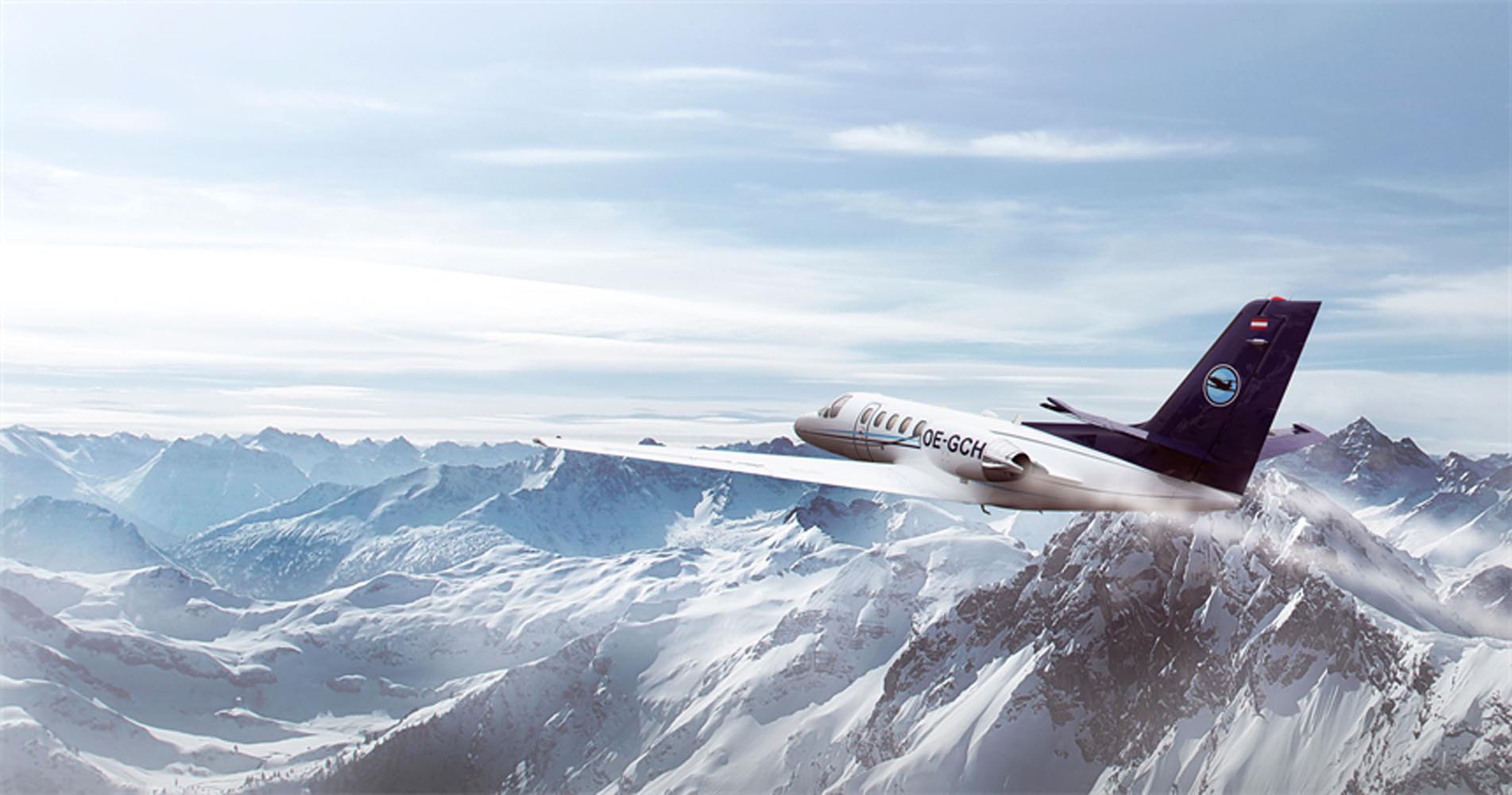 Maximum Altitude & Range
The runway performance allows flights to and from airports with runway strips of 1'100 m. The aircraft climbs directly to an altitude of 7'620 m at maximum take-off weight in ten minutes and to 13'100 m in 32 minutes.
Cabin
The cabin is heated, air-conditioned, and pressurised to a pressure differential of 8.8 psi using an engine bleed air pressurisation system. The nose, cabin and tail cone baggage compartments have a total capacity of 2 m³.
Cabin specifications
Number of standard luggage
Do what you love and help along the way
With the help of Waves for Water, we can achieve a realistic, effective and genuinely supportive program to help humanity, which is at the core of our spirit.